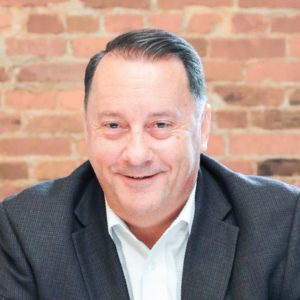 Tony Johnson | President and Chief Executive Officer | Oasys International
Tony is an experienced technologist, entrepreneur and leader with more than 25 years experience guiding professional services and technology efforts.  Under his guidance, Oasys has been recognized by Inc. on their annual Inc. 500/5000 list of Fastest-Growing Companies in America at number 326 and 973 respectively in 2016 and 2017. Prior to Oasys Tony served as CEO and co-founder of Ennovex Solutions, a technology services firm acquired by Scitor Corporation. While at Ennovex, he was recognized by SmartCEO as an Emerging Growth Leader. Tony has led projects for a variety of national customers including Headquarters U.S. Central Command, the White House Communications Agency, the G8 Summit, and the Defense Information Systems Agency as a Principal at SRA International.
Tony holds a B.A. in Business Administration from Angelo State University and a M.S. in Information Systems from Florida State University. He is an Air Force Veteran with more than 130 combat and combat support missions on the RC-135 platform. Tony enjoys playing golf and traveling in his spare time and resides in Vienna, Virginia.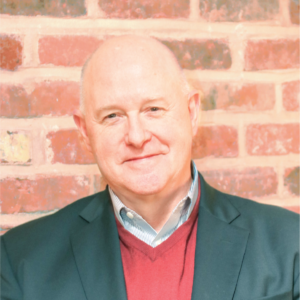 John R. "Bob" Nunnally, Jr | Chief Operating Officer | Oasys International
Bob is a well-known figure in Federal and Commercial Information Technology (IT) circles. Bob is  responsible for critical marketing, strategy and business development initiatives, all while helping our customers meet the complexities of today's evolving challenges
Prior to joining Oasys, Bob served as President and COO of the Ambit Group where he oversaw all company operations and contract delivery. Under his leadership, Ambit expanded its service offerings and improved company performance. In 2016, Bob received the SmartCEO Magazine Executive Management Award.
Bob completed a 23-year military career in the U.S. Air Force where he served as a fighter pilot and commander of various combat organizations, and on the Hill in Legislative Affairs. Following his military career, Bob served as a Senior Subject Matter Expert with Toffler Associates supporting the National Security Agency, FBI, DoD and other federal agencies helping develop policy and deliver process improvement. While at Toffler, Bob led a number of strategic planning engagements based on the creation of alternative futures and the use of business-based game theory.
Bob is active in a number of professional and charity organizations, contributes to national and regional media, and is a noted keynote speaker. He is a member of the AFCEA Homeland Security Committee and is on the board of two non-profits. His publications include Learning Through History, GovernmentCIO Magazine, Washington Technology, Chicken Soup for the Soul, and Georgia Magazine. Bob has served as a keynote speaker for corporate meetings and conferences across the US and abroad. He is a graduate of the University of Georgia, Embry Riddle Aeronautical University, and the Air War College. He resides in the District of Columbia.